---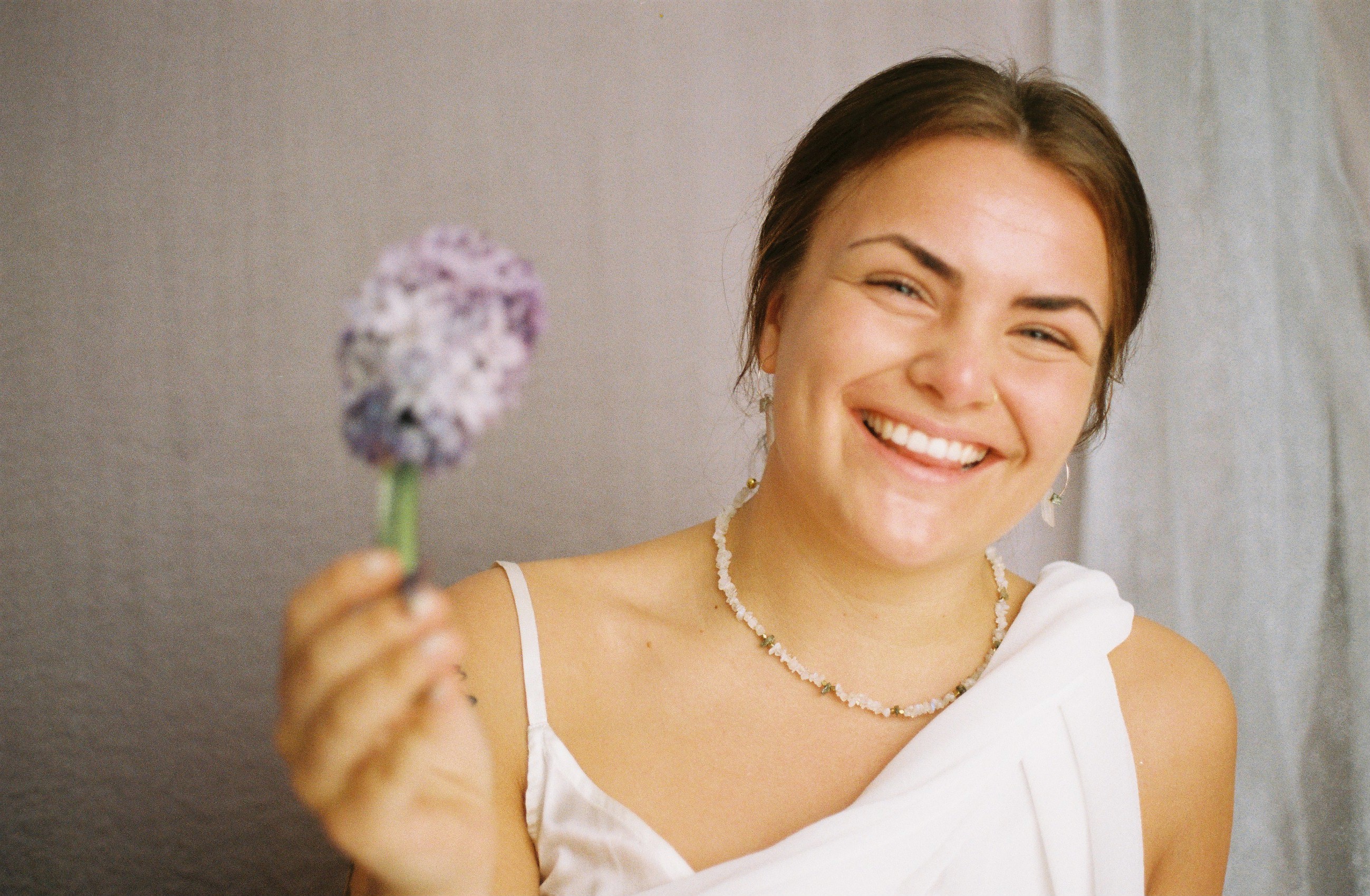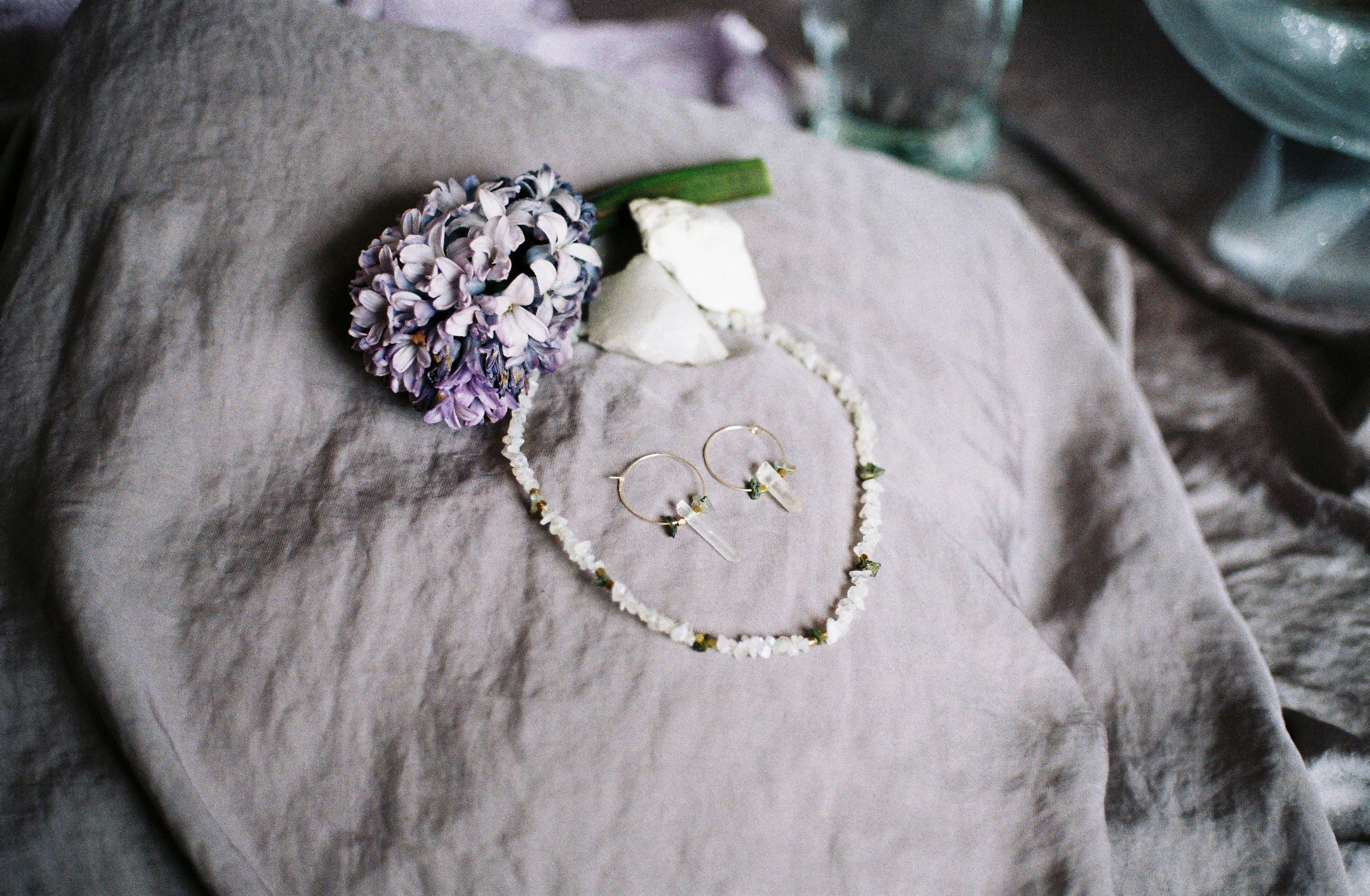 Luna necklace combines rough chips of moonstone and green rutilated quartz with brass hand-faceted connectors. Clasp closure and chain are made of 14K gold.

The necklace holds two different closure positions, at 39cm and 44cm.

All gems are used in its raw form, so each piece is unique.

· MOONSTONE:
Many cultures have associated this gem with moonlight, and it's easy to see why. Its internal structure scatters the light that strikes it, creating a visual effect reminiscent of the full moon shine. It brings calm, peace, and balance. It conveys a sensual glow of deep vitality and creative energy. It is not a passive state, but rather a healing energy of renewal that helps let go of negativity.
· QUARTZ:
Quartz is a master cleaner, said to dispel negativity.
· GREEN RUTILATED QUARTZ:
It helps work on regeneration, and it assists in facilitating detoxification processes. It also helps to ground any excessive emotions, which allows the user to achieve a state of balance.

SHIPMENT FEES
5€ Inside Spain

12€ Inside the European Union

20€ Rest of the world
︎ read more
RETURNS & EXCHANGES
You have 14 days from reception to return your products or ask for an exchange.
︎ read more
---
+ PRODUCTS