Sodalite, Blue Kyanite & Tanzanite
---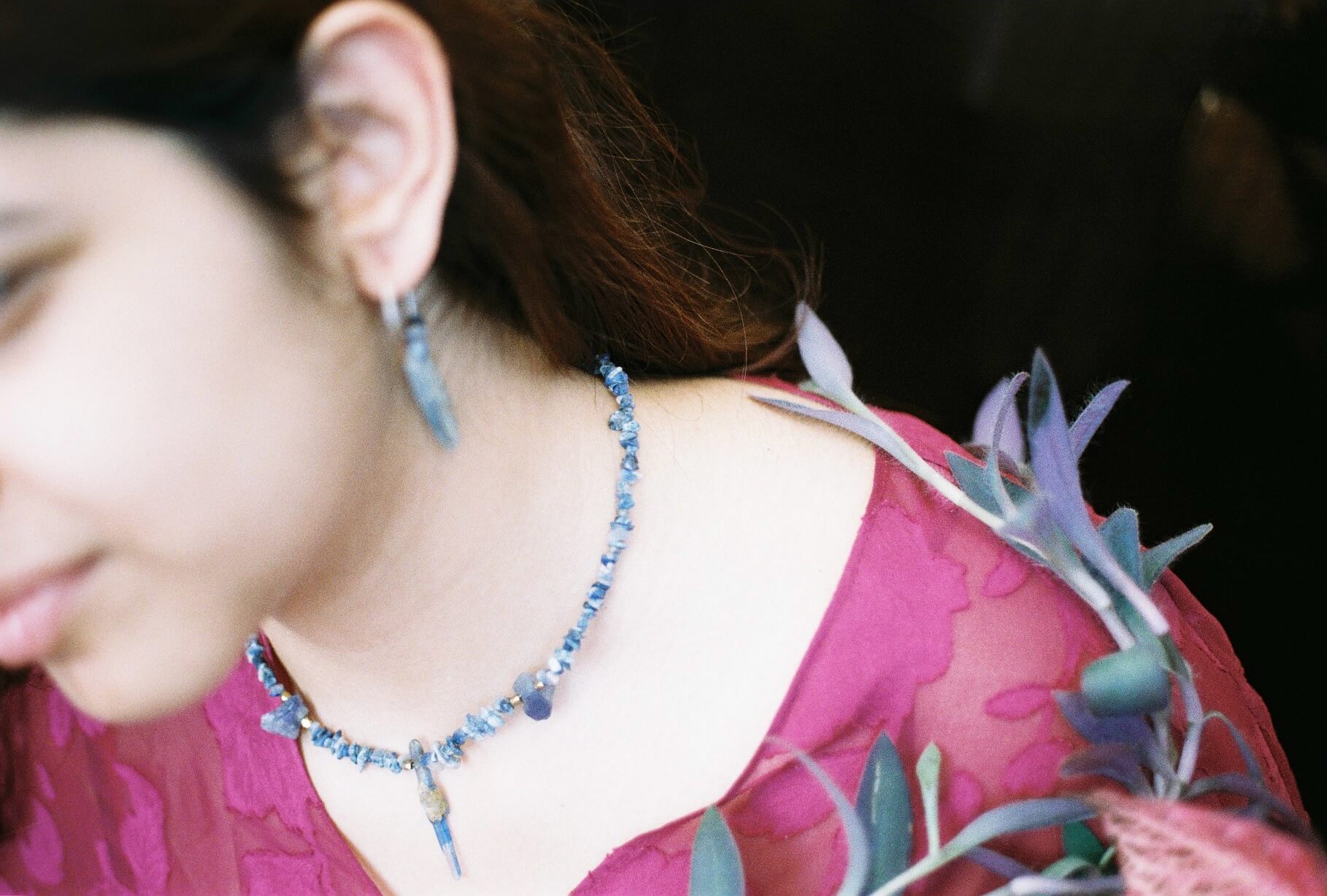 Lilith necklace is made out of tiny sodalite chips combined with two rough tanzanite nuggets plus one rough stick of blue kyanite, around 40mm long. It includes brass hand-faceted connectos and 14K gold filled clasp closure and chain.

The necklace holds two different closure positions, at 38cm and 41cm.

All gems are used in their raw form, so each piece is unique.

· SODALITE: Sodalite teaches the nature of oneself in connection to the universe. It inspires insight, awakening, examination, and connection. It enhances one's powers of analysis, intuition, observation and creativity, and strengthens self-discipline and organisation. Sodalite increases consciousness, idealism, and strives for the truth, and eliminates guilt and fear. It helps one own and verbalise one's true feelings and to stand up for oneself.

· BLUE KYANITE: Blue kyanite is a crystal that does not hold negative energy. First used as a traveler's tool, blue kyanite induces tranquility and calm, in addition to enhancing psychic awareness.

· TANZANITE: Tanzanite is one of the most valuable of all crystals for spiritual exploration, bringing together all aspects of communication and psychic power. Its high vibrational energy invites protection and safety. It is particularly helpful in uniting the mind and heart.



SHIPMENT FEES
5€ Inside Spain

12€ Inside the European Union

20€ Rest of the world
︎ read more
RETURNS & EXCHANGES
You have 14 days from reception to return your products or ask for an exchange.
︎ read more
---
+ PRODUCTS