We descend from endless migrations of ideas and material culture.


This is a tacit culture transiting the world in the hands and longings of the ones that preceded us, since the dawn of civilization.

Material culture as a way to generate beauty through manual work.
The humble repetition of an act, performed uncountable times by a skilled artisan.

Beauty is sometimes hard to perceive in today's world made of fleeting images and trends turmoil.
And it is specially hard to value, if the process needed to create it rests concealed and unknown.
How many trips, stories, learnings and losses lie in every created object, in its idea and in its concretion?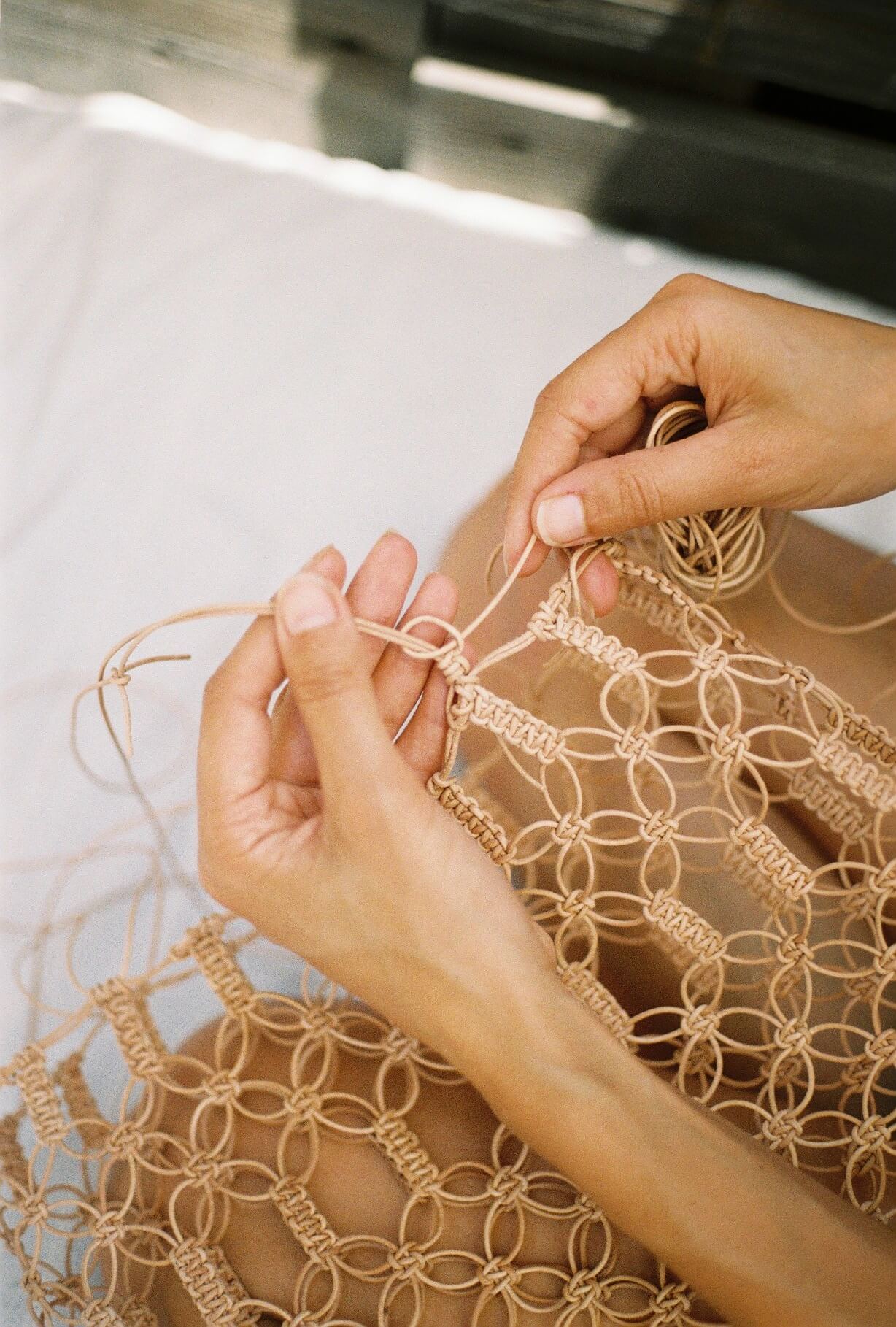 Azar Studio rises as a creative act and as a need of reflection at the same time.

We create from the honesty of acknowledging who we are and what is the world we want.

Our products are handcrafted in small quantities in our studio in Barcelona, with noble and timeless materials. We respect each piece gestation time and follow no season imposition.
We make sure every new creation gets ripe through the techniques we know and through the constant learning of new ones.

We love our work and we believe that everyone on earth has the right to earn a living through love in what they do. In coherence with one's personal beliefs and ethics.


This is why our prices include love, while exclude invisible margins and intermediaries.

We aim to change your buying habits, by a change in the way we create and produce.

By sharing our thoughts, we hope to widen material consciousness and spread new ideas, that will end up creating new migrations and more beauty.

That is what we are looking for, in depth.

More beauty.

In humble acts and everyday.
---

·
THE HANDS BEHIND AZAR
·


Sara Bevilacqua
, Italian born and Argentinian grown up. Fashion designer and Researcher graduated cum Laude from the University of Florence, Italy. After spending more than 10 years in the fashion industry, decides to walk a new path, where creative passion and ethics don't exclude one each other, but grow together instead.
She is the founder of Azar Studio, she braids your pieces and replies your e-mails.
She defines herself an endless migrant. Daughter, granddaughter and great granddoughter of migrants, many times migrant herself, she believes in the trascendental power of beauty and ideas spreading through the world, contaminating each other and creating new realities.
Jonatan Herrera
, born in Barcelona from Andalusian orygins, grew up as a restless child in a family of skilled hand-workers. Nowadays he persues his personal research on the importance of material culture, individuals' stories inheritance and their impact in our modern society through music and images.
He is co-founder of Azar Studio, where he is also braider, photographer and video-maker.
He believes that after the digital era, pencils will still be there.
If you want to know more about us or just say hello, mail us at
info@azarstudio.net
or follow our
journal
to keep up to date with our ideas and thoughts.


LATEST POSTS:

---