---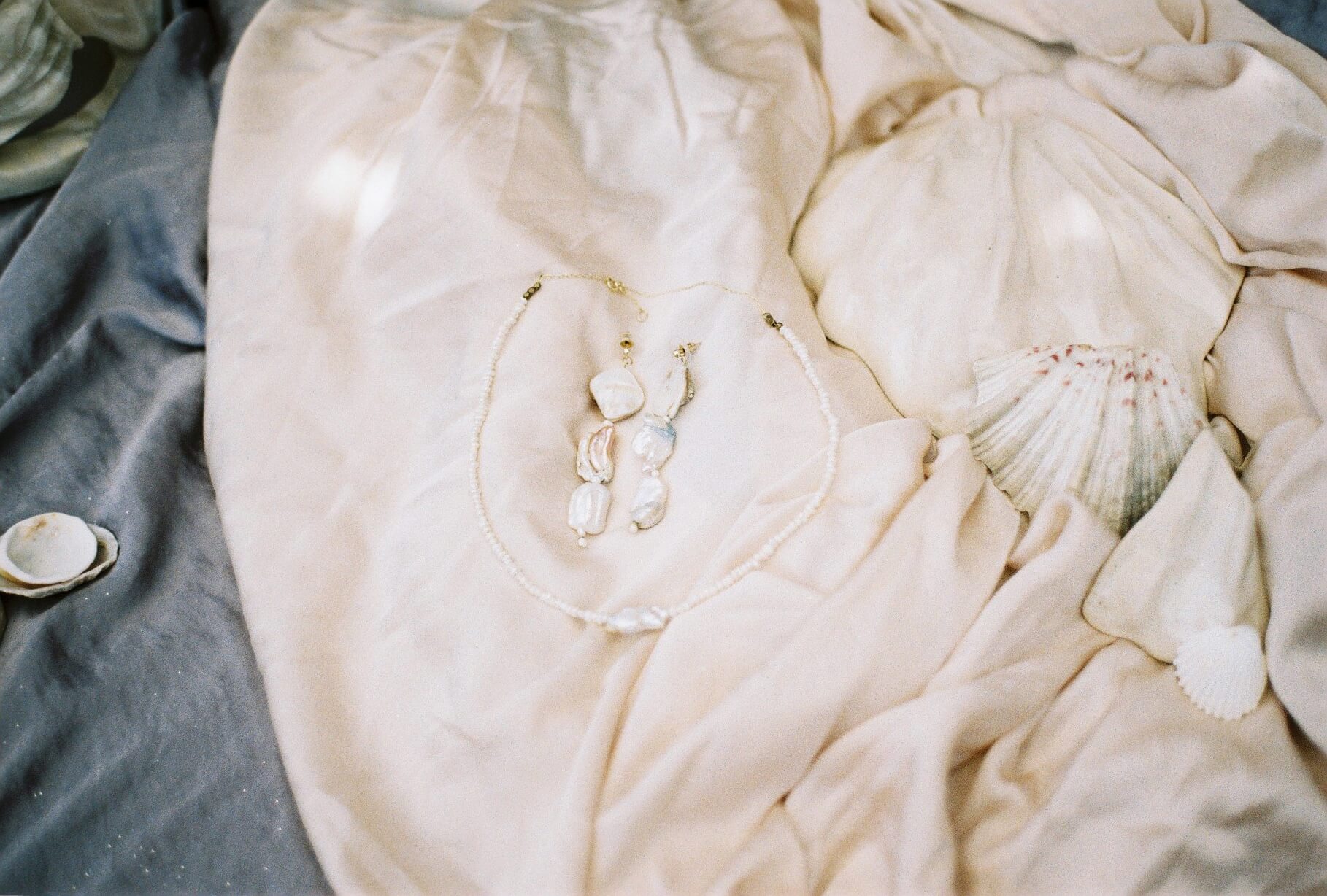 Doride necklace is made out of tiny free form pearls of 3mm combined with one central free form pearl of around 18/20mm. It includes brass hand-faceted connectos and 14K gold filled clasp closure and chain.

The necklace holds two different closure positions, at 36cm and 40cm.

All pearls are used in their raw form, so each piece is unique.

· FREE FORM PEARLS: In ancient Vedic texts, the pearl is born of the earth's waters and the heaven's powers, fertilised by a flash of lightning. Pearls symbolise wisdom acquired through experience. They are believed to attract wealth and luck, as well as offer protection. Known for their calming effect, pearls are also said to symbolise the purity, generosity, integrity, and loyalty of its wearer.


SHIPMENT FEES
5€ Inside Spain

12€ Inside the European Union

20€ Rest of the world
︎ read more
RETURNS & EXCHANGES
You have 14 days from reception to return your products or ask for an exchange.
︎ read more
---
+ PRODUCTS