KALTBLUT MAGAZINE
March / 23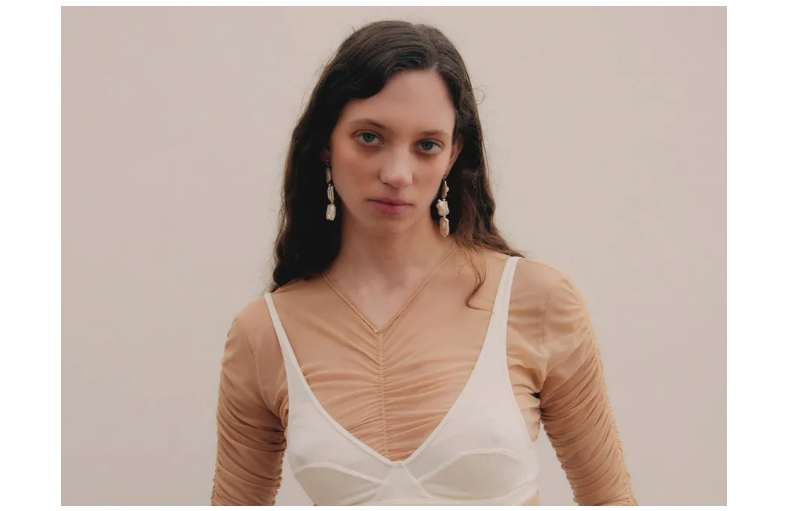 Photography by Pep Bestard / Instagram: @
bestardp
Styling and Creative Direction by Alba Monfort / Instagram: @
albaamonfort
Makeup and hair by Paula Mendaille / Instagram: @
makeupp_bypau
Models are Caile Chiner from Sight Management Studio / Instagram: @
cailechiner
@
sightmanagement
, and Marysia Potoczny from Two Management Barcelona / Instagram: @
itismariia
@
twomanagementbarcelona
Fashion Brands used are Juanma By El Cuco, Georgiela Studio, Alvaro Calafat, Azar Studio, Talk Under Light, Grey Clay, Atir Bcn, NOD Collection, Castillo, Sonder Notion, Ester Ferrando, Carla Canadell, Zahati, Destiu and Carmen Tornés (80 Days Store).
---

CONTRIBUTOR MAGAZINE
March / 23


---


080
BARCELONA FASHION WEEK
April / 22


---


CONDÉ NAST
TRAVELER
August / 21



---

INSPIRED IN BARCELONA
April / 21


---


S MAGAZINE
July / 20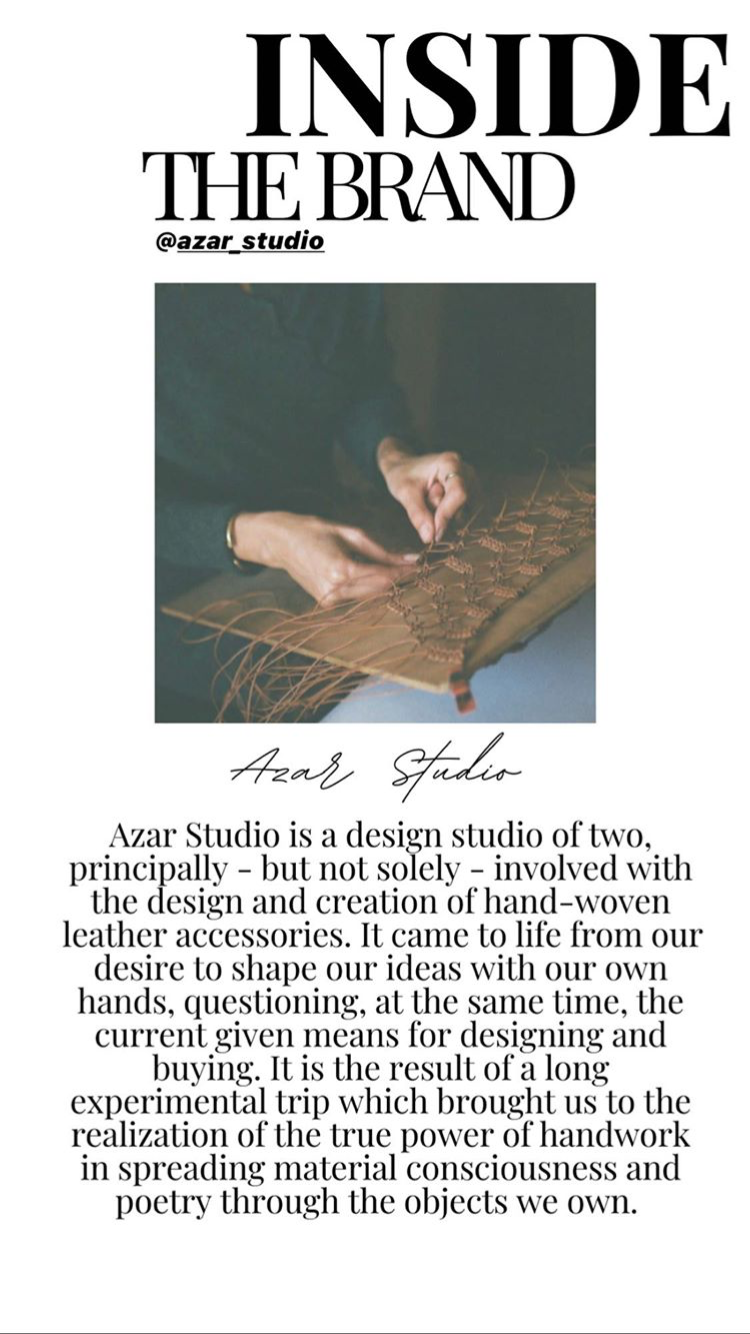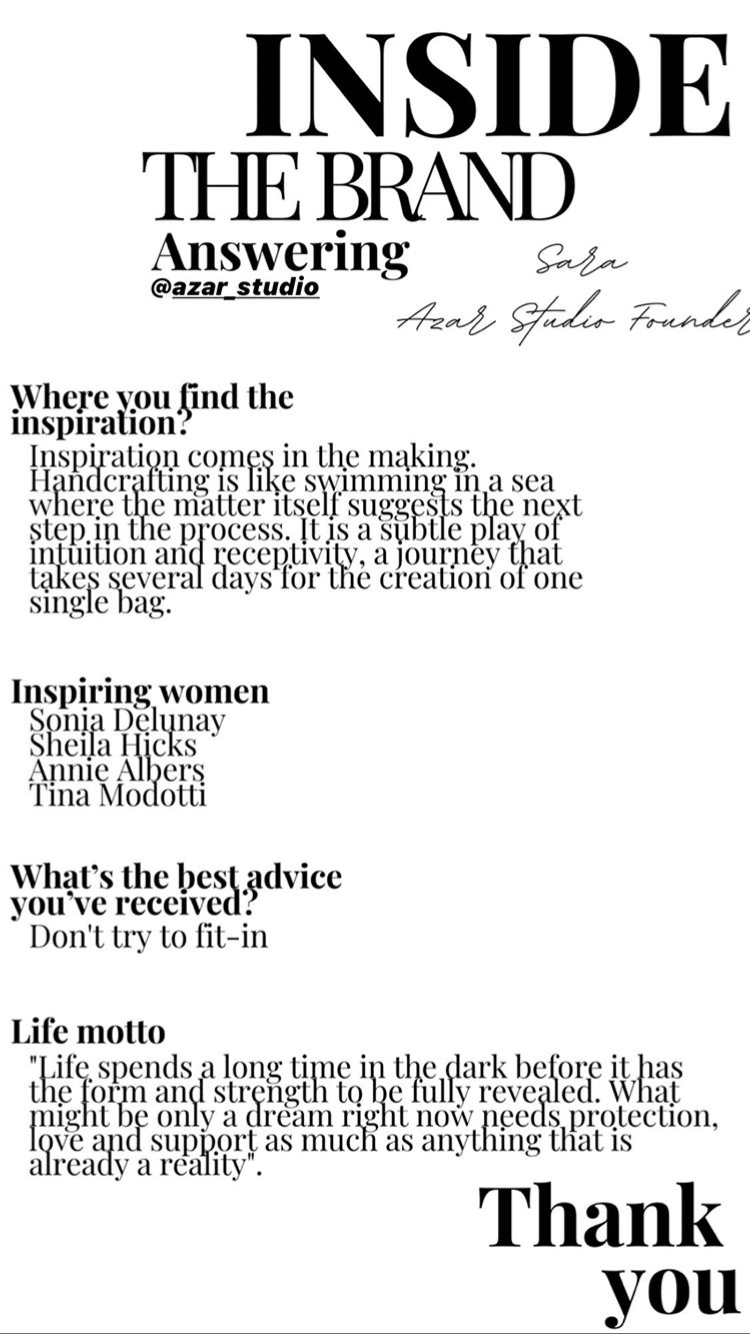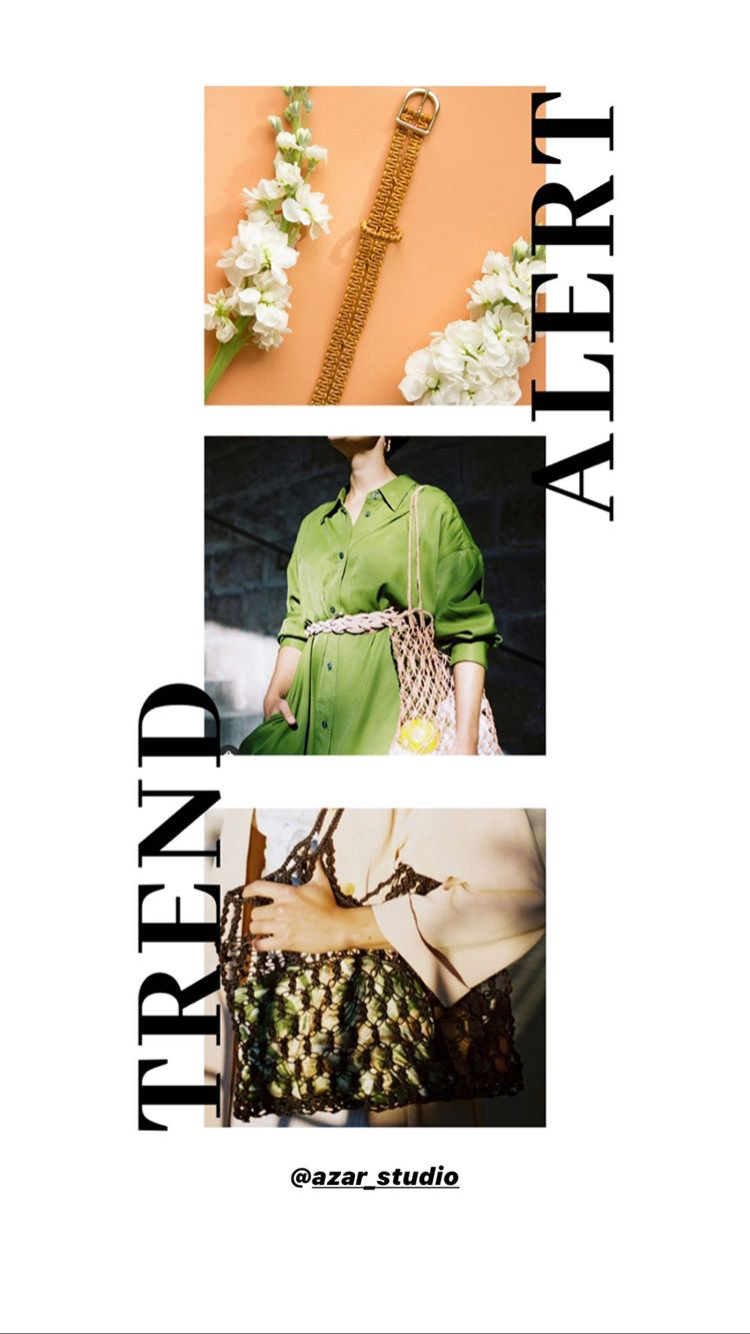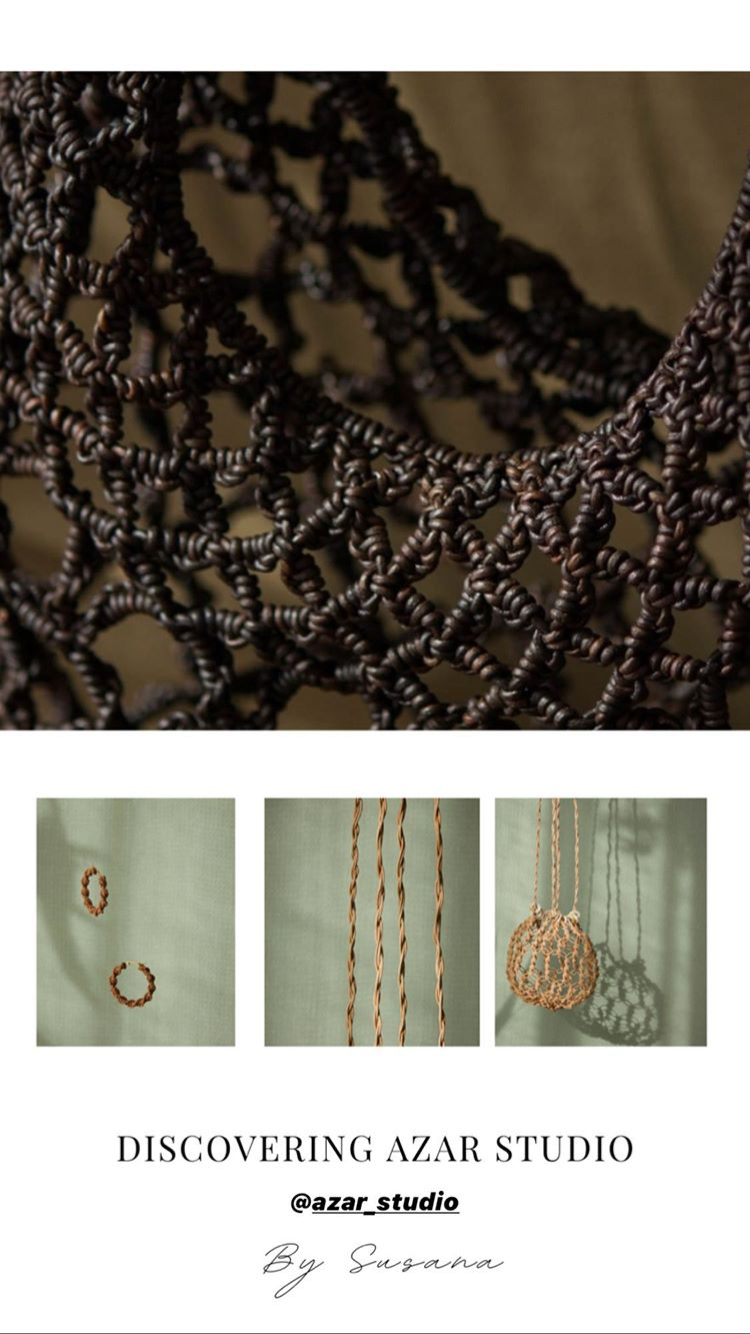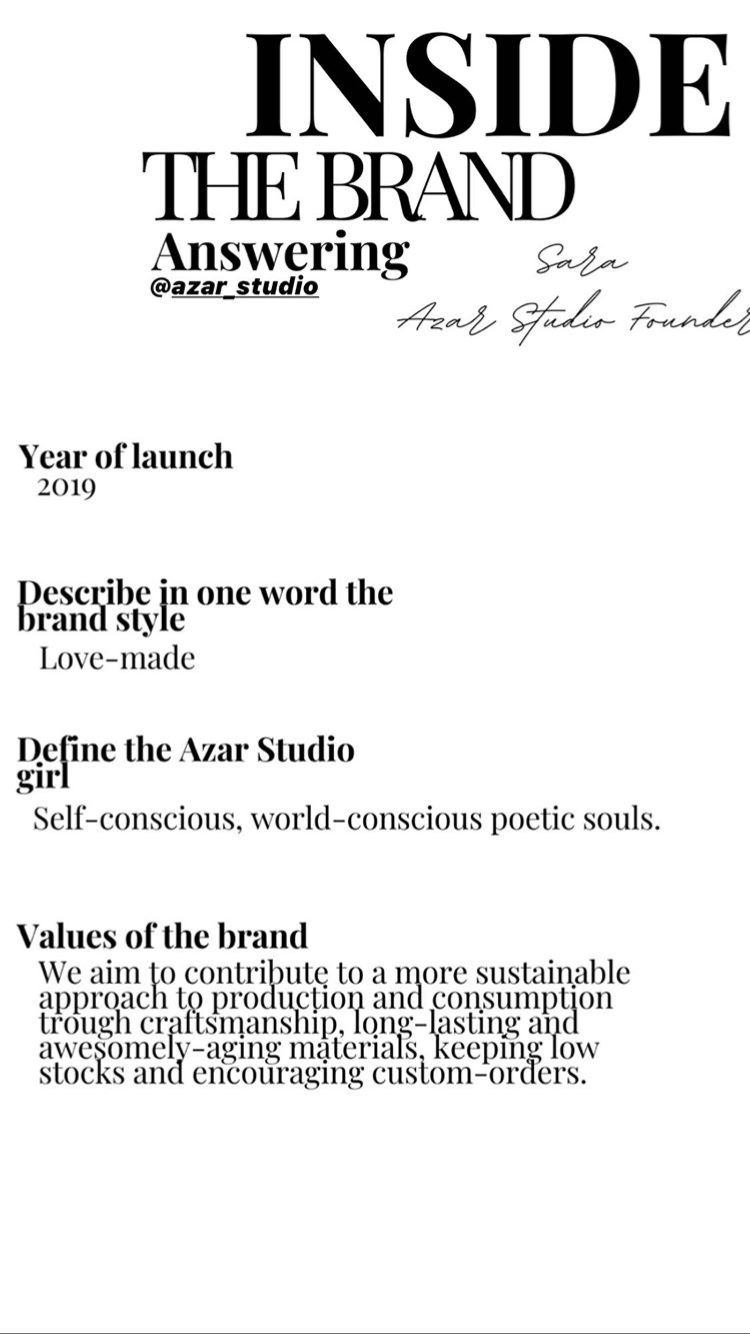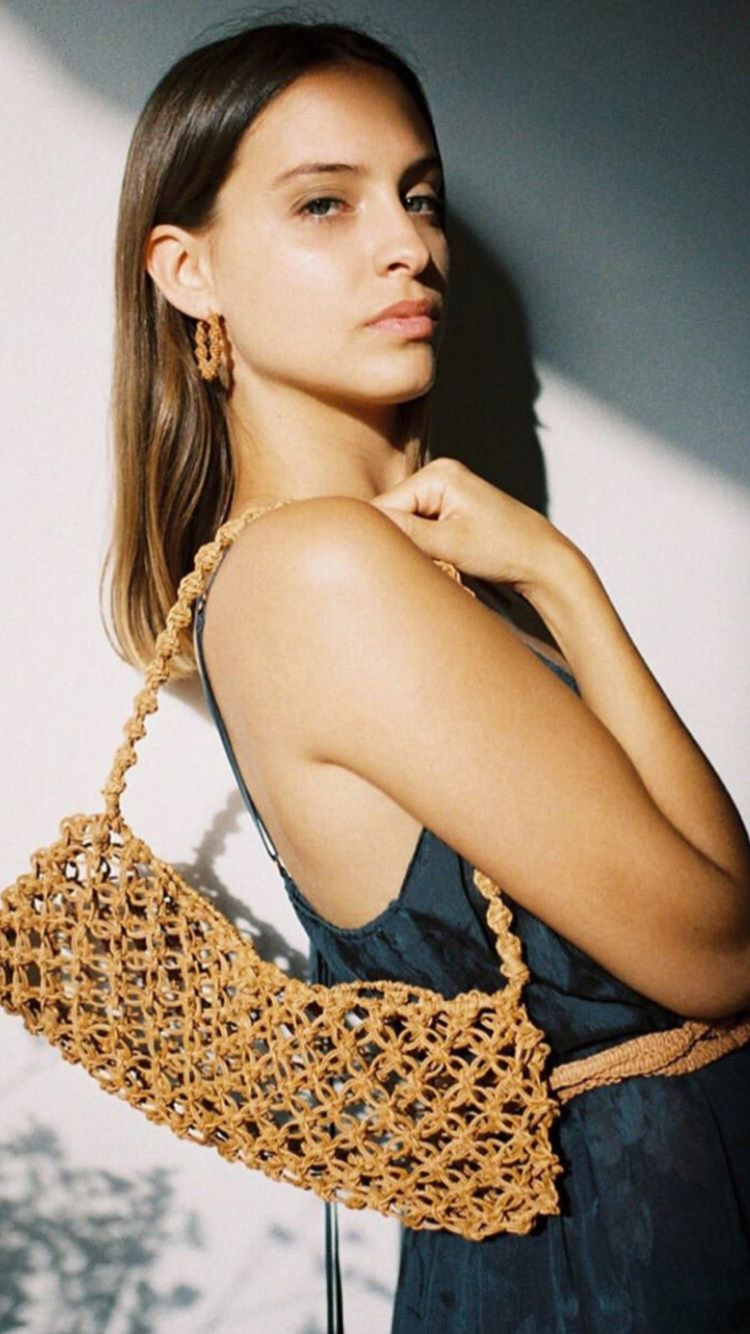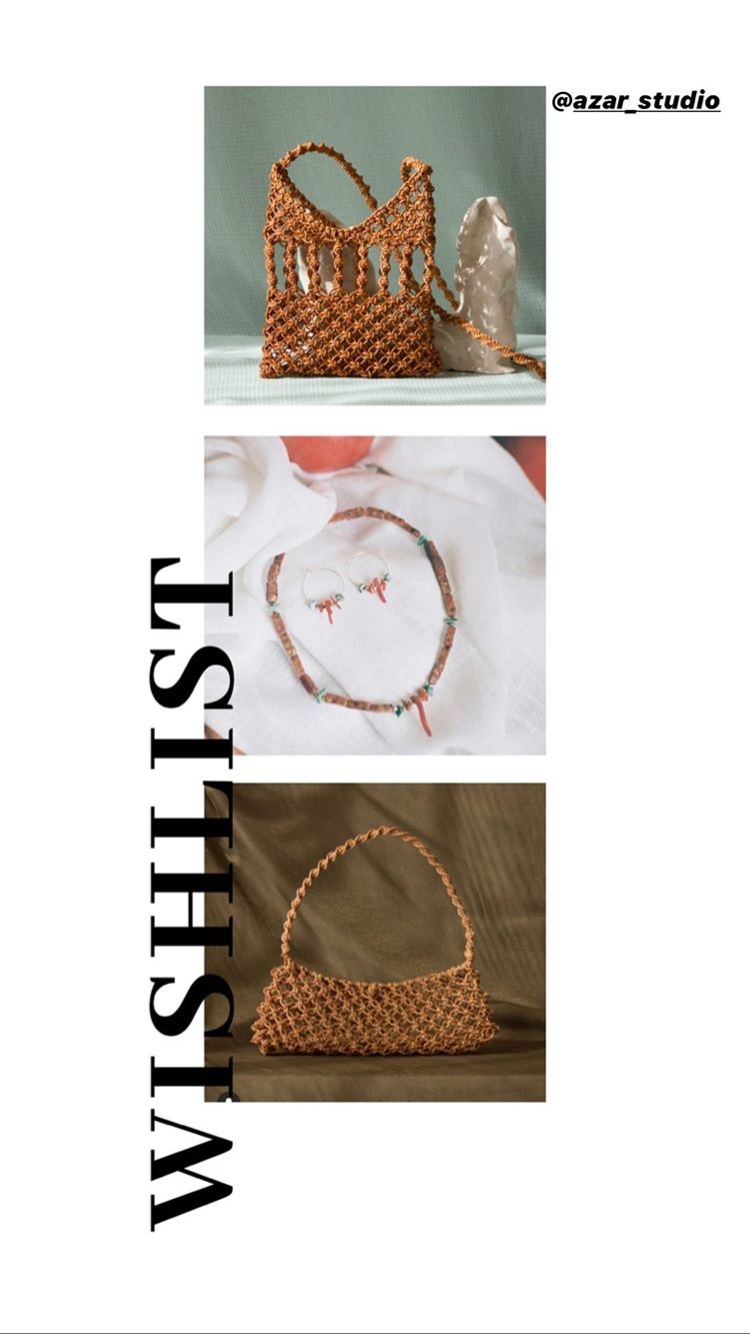 ---

WHAT IS A BAG MADE OF?
VIDEO-SERIES
April / 20

Chapter I : Inspiration





We are the result of endless migrations. It is fascinating to me to think that everything we know spans from the migration of people throughout the world, with their pieces of knowledge and traditions. We have inherited vast libraries of human knowledge; a myriad of cultures that constantly contaminate and beautify each other.
·
Hand-woven leatherwork is a very ancient technique. It was mastered by the Assyrians and Phoenicians, followed by the Persians and the Arabs, who later brought it to Europe. The Europeans, in turn, expanded it to the Americas and Oceania.
·
Every bag comes from the implementation of this knowledge, seeking to manifest a design idea. And each idea arises from the same source: beauty, and the constant human longing to manifest it, in whatever way we feel capable to do it.
·
I believe that the mystery of inspiration lives in the reality of what we are, in the truths that we embody, and in our stories, rather than in some moments of unexpected genius.


Chapter II : Creation





Behind every one of the bags is an infinity of intuitions, connections, calculations and of course, mistakes.
·
Ideas need two things to be transformed into material realities, at least in my experience.
·
The first thing is time. Time helps to mature an idea, through the many prototypes that are needed until one is convinced the idea is good. And in hand-woven leatherwork, this alone means many, many hours.
·
Second, but not least, is trust. You need to be able to trust your initial intuition to the extent of devoting all your time to something that might not be valid. Because, let's be honest, prototypes end up in a box and only very few of them see the light.
·
The magic of this, however, lies in what is learned during the making of that unsuccessful prototype, as it can end up being the crucial missing step to some other idea, which would never have been created without that move.
·
I feel that these two things, trust and time, are two very difficult resources to nurture in our societies today, as we are so focused on immediacy and the ephemeral.
·
The creation of something from scratch requires a lot of tenacity. Or rather, you need to love what you do, tenaciously.


Chapter III : The Matter





I feel a sublime pleasure in the material. The touch of a fabric, the veinings in a wooden table, the blossoming of a flower; it makes me feel surrounded by a world of silent poetry.
·
When I started Azar Studio, I was seeking to experience that poetry in my work, while at the same time, I craved a non-ephemeral result, able to last and take part in the stories of its owners.
·
This is how I chose to start weaving leather, despite it not being the most malleable or easy-to-braid material. I chose it precisely for its nobility and its capacity of enduring time.
·
Leather, as we all know, is a material with a past life. Even when it is ready to be worked, it still preserves traces of its story. It shows some harsh spots, some weak areas, amidst very malleable ones, and some others that resist taking the shape they are being given. Similarly, colours may take differently from one batch to another, and this, after all, ends up creating unique pieces, each of them with a self-identity that is the result of these nuances.


Chapter IV : The Hand






One might ask: "Who works on a single bag for two, or even three, whole days?!"
Well, this too comes from a personal choice and of course this is a critical choice concerning the way we produce and consume.
·
We live surrounded by objects, whose realities we are completely unaware of. How have they been made, by whom, and why? Especially, why?
Handwork stands in utmost contraposition to this. Manual gestures involve us in the process of making, they reestablish the total, human comprehension of the object.
·
The hand is the emblem of human individuality. We are who we are as a consequence of the realities that our bodies and our hands have created, and can create, around us.
·
In this sense, it is precisely the small variations of a handcrafted piece that transforms a simple object into a culturally relevant reality. A reality that is resistance. A kind of alterity in front of the unrestrained anonymity of mass-production.




---


THE REAL TA-DAANNovember / 19






---

KALON MAGAZINE 22 / 07 / 19


---

VEIN MAGAZINE 27 / 03 / 19

---
Azar Studio visits Chouara Leather Tanneries in Fez from AZAR STUDIO on Vimeo.
---
Vera bag Nero from AZAR STUDIO on Vimeo.
---