---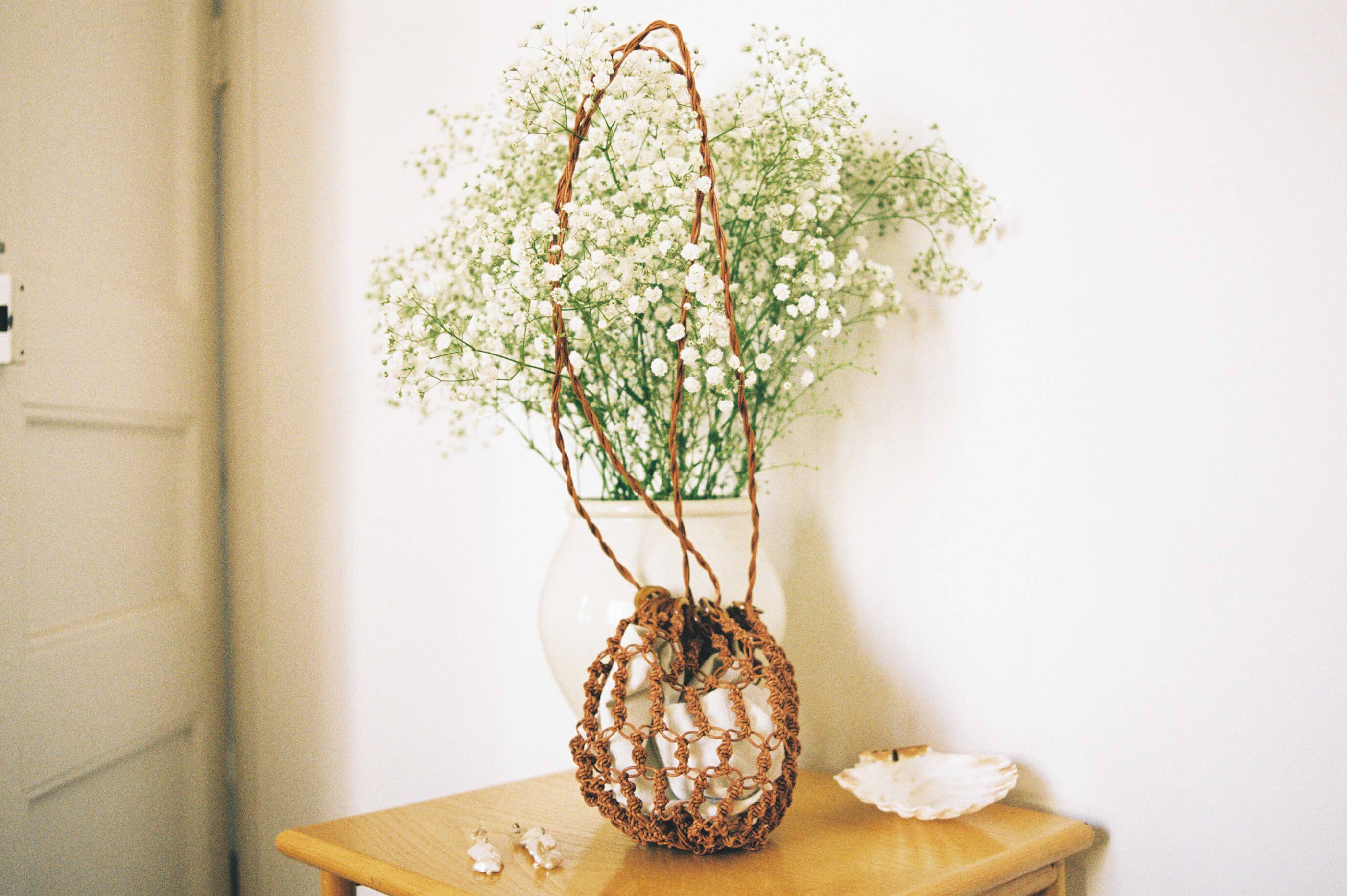 Sophie is a round-shaped bucket bag. Its thin, soft twisted handles slide through a row of natural shell rings and can be worn as a single handle, or two-handled, bag. It is entirely handcrafted in genuine leather in our Barcelona studio.

Measurements: 18cm (diameter) x 20cm (height) with 2 x 74cm-long handles or a 140cm-long single handle.
Body: 100% vegetable tanned leather, entirely hand-woven.
Rings: natural shell rings.

Each piece is unique and artisanal-produced, so measurements and colours could have slight variations. Please note that we only keep low stocks, so we will eventually custom-produce your piece. Please allow one to two weeks for delivery.

· If your preferred color is out of stock, you can order it
here
---
+ COLORS

---
CARE TIPS

keep away from water


dry-scrub gently with a soft brush


nourish with neutral mosturizing body cream



SHIPMENT FEES
5€ Inside Spain

12€ Inside the European Union

20€ Rest of the world︎ read more


RETURNS & EXCHANGES
You have 14 days from reception to return your products or ask for an exchange.
︎ read more