Nuna necklace / naturale and rhodochrosite
---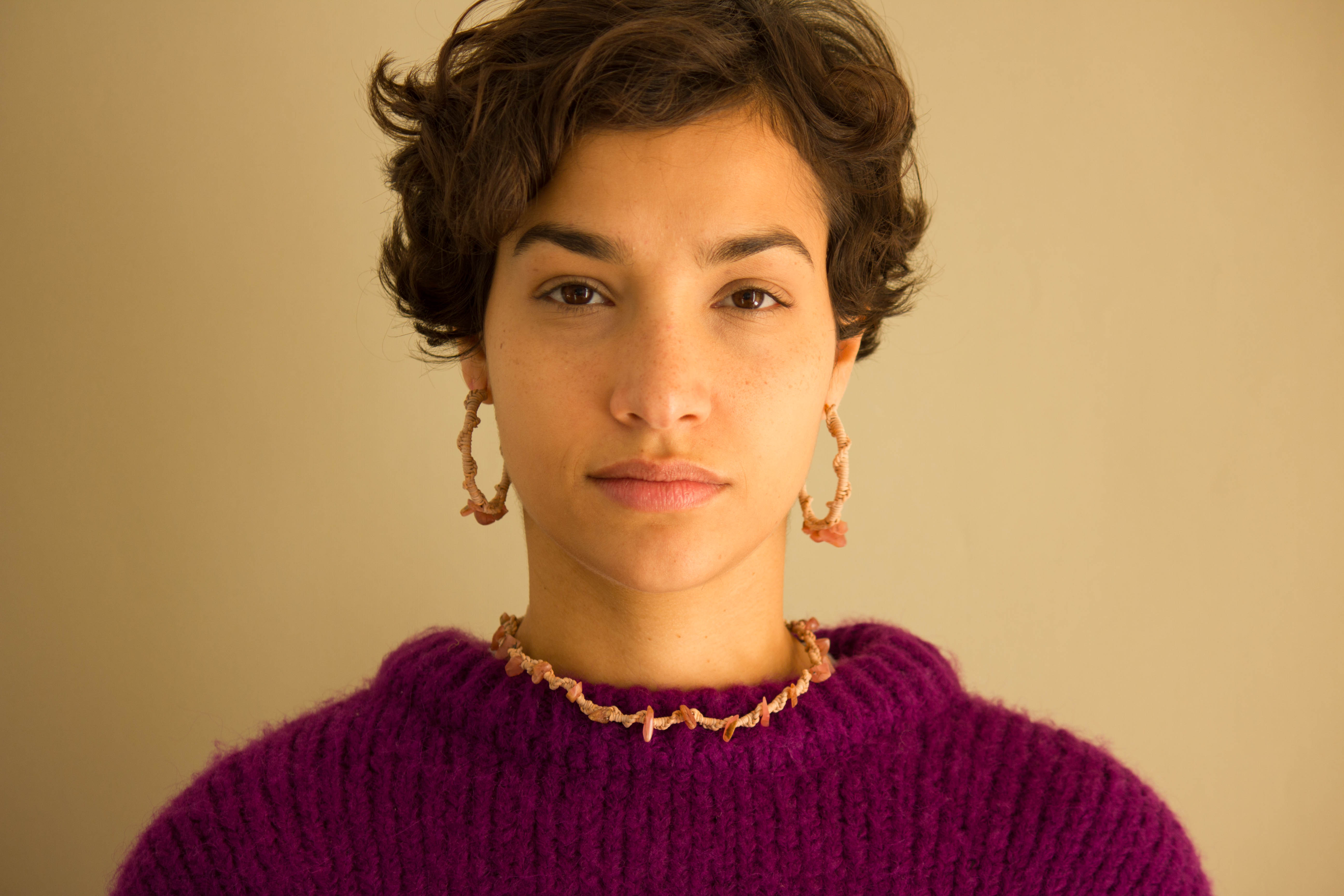 Nuna in naturale leather is here combined with rough nuggets of rhodochrosite. The Greek word for pink, the rhodochrosite crystal meaning is associated with the rose, the symbol of love that can be traced back to the Incas, who called the stone "Inca Rose." According to legend, these pink gems formed from the blood of their kings and queens. Like the soft petals of a rose, Rhodochrosite stones and jewelry have sweet side effects like compassion, deeper emotional connections, and openness to love without judgment or expectations. Here combined with naturale leather cord, that means raw, untanned leather, Nuna will slowly acquire brownish and reddish hues and an antique look over time.

Each piece is unique and artisanal-produced, so colors could have slight variations. Please consider we keep low stocks, so we will eventually custom-produce your piece. Please allow a few days for delivery.

Closure: gold-toned stainless steel magnetic clasps.
Knotting: 100% vegetable tanned leather
Stones: real gemstones.
Length: 36cm **length can be adapted on request.

---
+ COLORS

---
CARE TIPS

keep away from water


dry-scrub gently with a soft brush
SHIPMENT FEES
5€ Inside Spain

12€ Inside the European Union

20€ Rest of the world
︎ read more
RETURNS & EXCHANGES
You have 14 days from reception to return your products or ask for an exchange.
︎ read more