---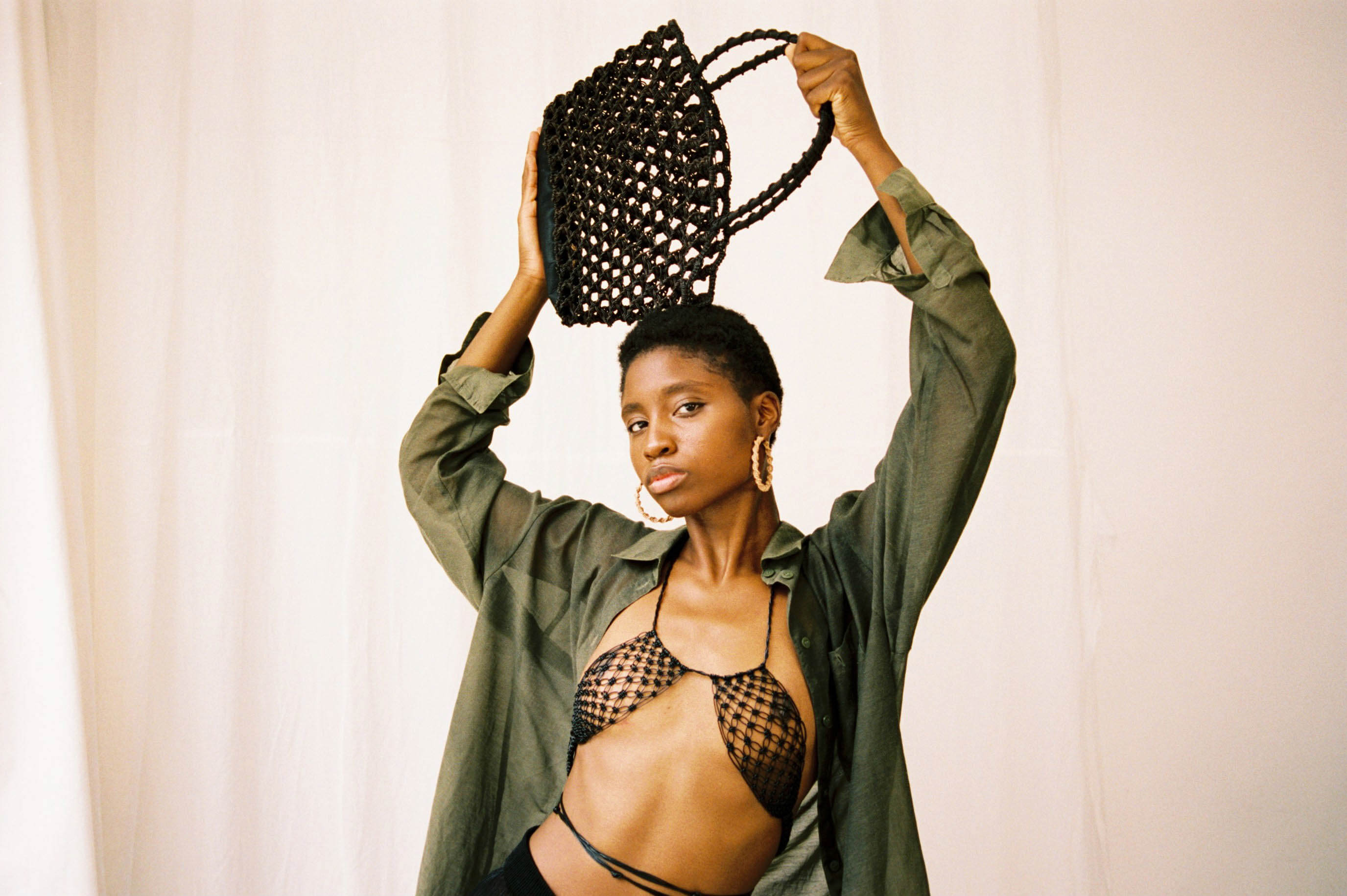 Irma is a woven halter bra, tied at the neck and back. It is made of ultra-thin and soft calf leather strings.

It can be styled in endless ways, ranging from wearing the top over a tee or pullover, under a buttoned or wrapped chemise, or in statement outfits, paired with a tailored jacket and nothing beneath.

Each piece is hand-woven in our Barcelona studio, regulating by hand the increasing pattern design of the top. This means we can adapt the size of the top to perfectly fit your body. Make sure to let us know your size or chest and breasts width in the orders comment box. In case you forget, we will get in touch with you to make sure of your measurements.

One entire day of manual work is necessary to produce one single piece. It comes with a cotton drawstring bag to keep it protected when you are not wearing it.

Measurements: adapted to the client' size.
100% vegetable tanned leather, entirely hand-woven.

Each piece is unique and artisanal-produced, so colours could have slight variations from the pictures.
---
CARE TIPS
keep away from water

dry-scrub gently with a soft brush or cloth to clean it

store the top flat inside its cotton drawstring bag. Do not fold it

SHIPMENT FEES
5€ Inside Spain

12€ Inside the European Union

20€ Rest of the world
︎ read more
RETURNS & EXCHANGES
You have 14 days from reception to return your products or ask for an exchange.
︎ read more