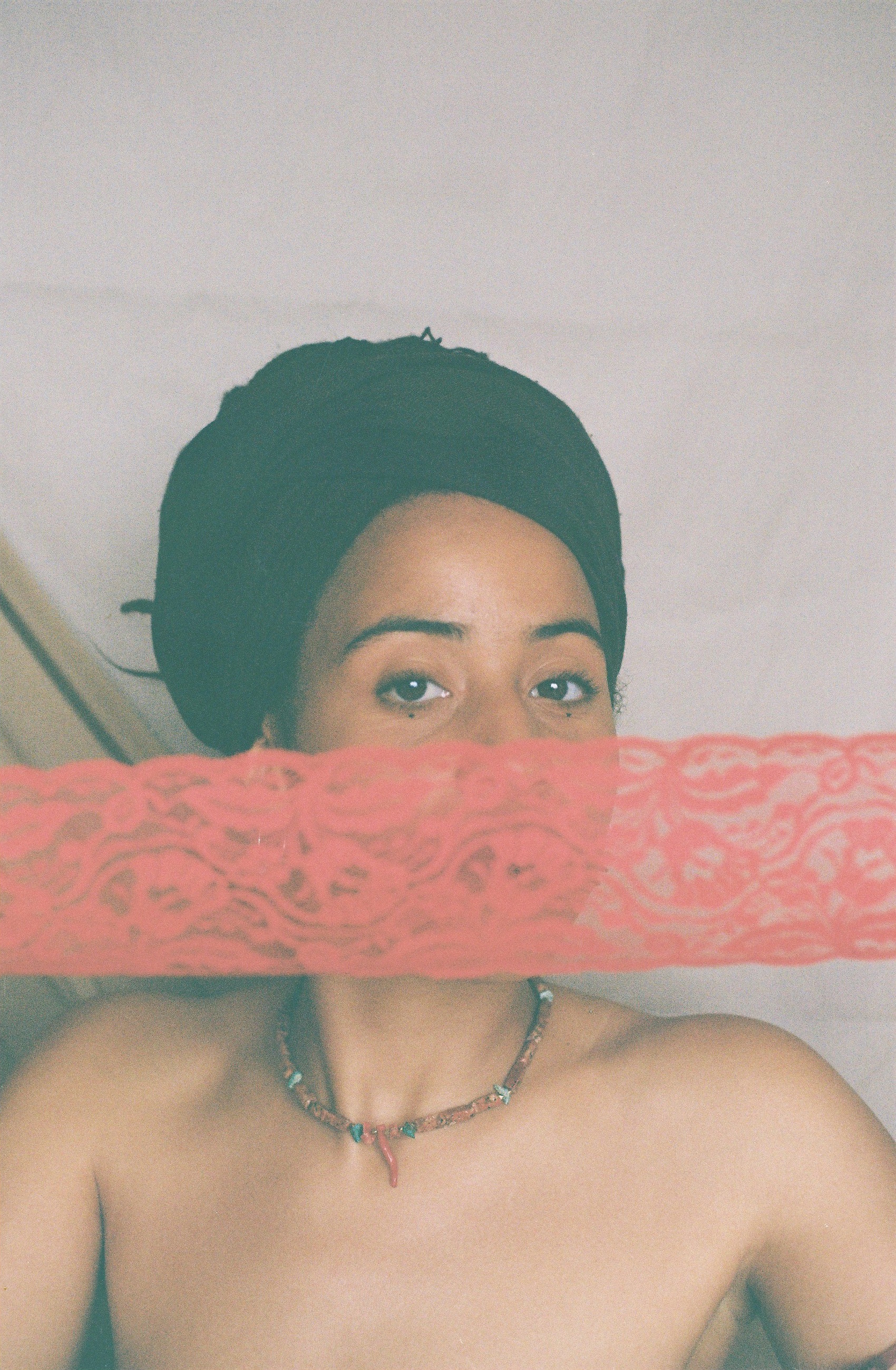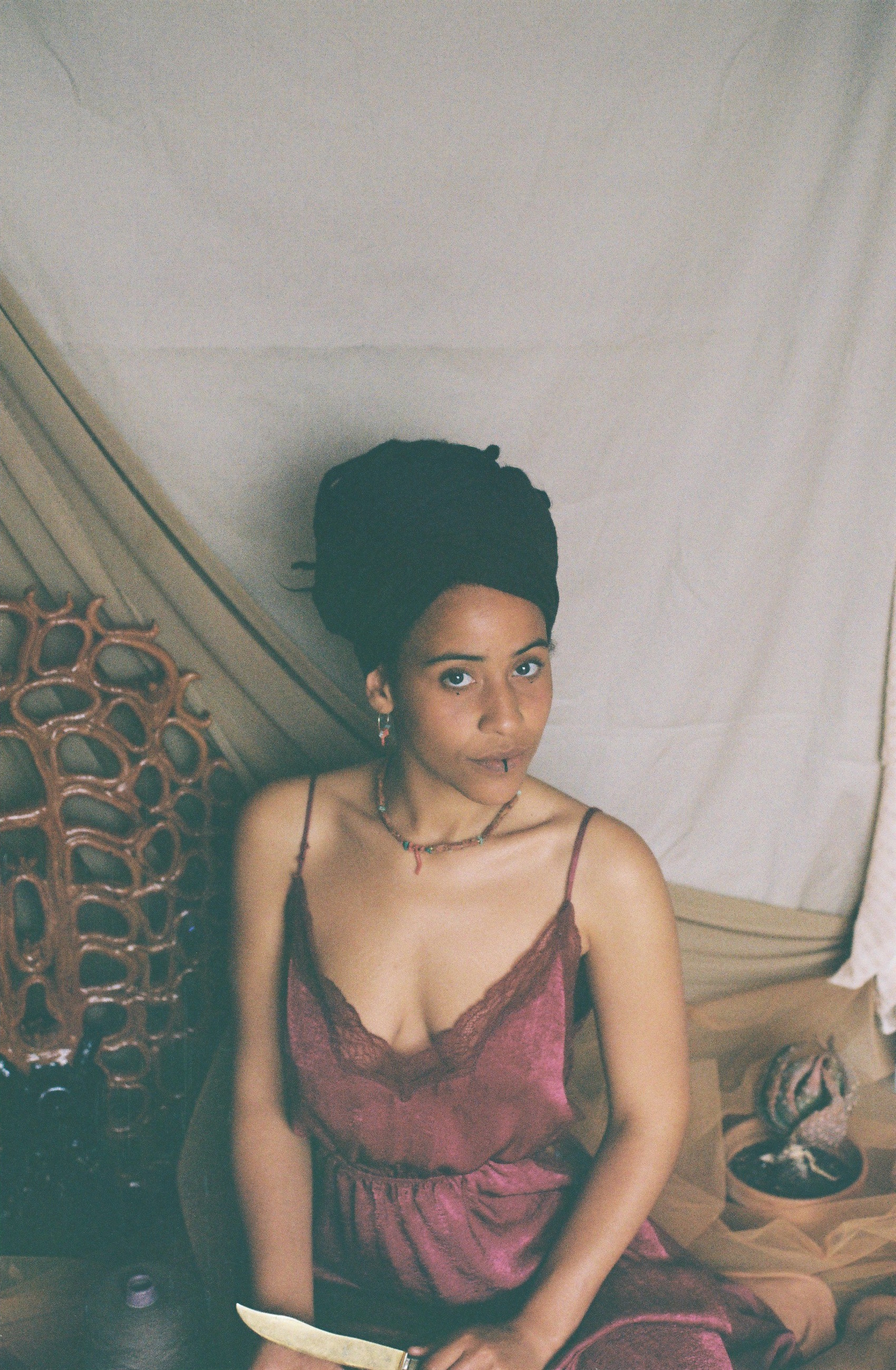 ·
ASTARTE
·
Astarté is the Phoenician assimilation of the ancient Mesopotamian goddess known by Sumerians as Inanna, by Assyrians and Babylonians as Ishtar, and Astarot by Israelis. She represented the cult to mother earth, to life and its ongoing fertility, as well as the exaltation of love and sensual pleasures. She also became a goddess of war over time, protecting warriors and receiving bloody gifts from her worshippers.
We see Astarté in every woman who is not afraid of her sensuality and her right to say aloud what she wants and deserves. She embodies the exaltation of pleasure and the conscious connection to life cycles.
·
- gemstones story and properties -
·
RED STRIPE JASPER:
Historically, red jasper was known as a stone of vibrancy and endurance, a talisman for warriors and a promoter of justice, protection, and fertility.
.
TURQUOISE:
Turquoise is perhaps the oldest stone in man's history, the talisman of kings, shamans, and warriors, considered as a symbol of wisdom and immortality.
.
CORAL:
The red coral would own the water strength from the sea, as well as vegetal natural life. It is transformed into a stone when it is in contact with the sun and the air. It symbolises blood and therefore, life, fertility and protection.
·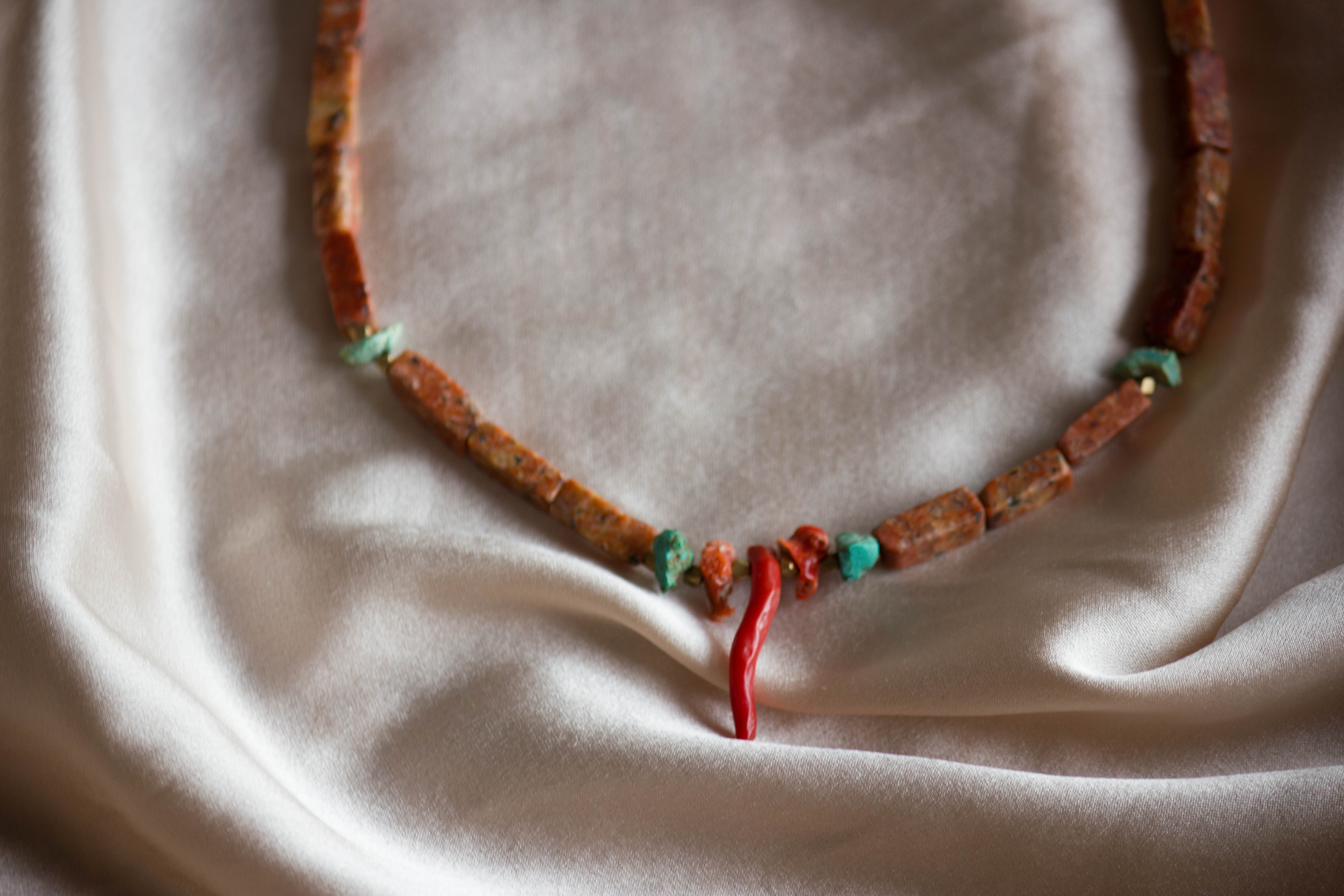 ASTARTE
NECKLACE

ASTARTE EARRINGS