Sonia Delaunay

[ A Z A R · M U S E ]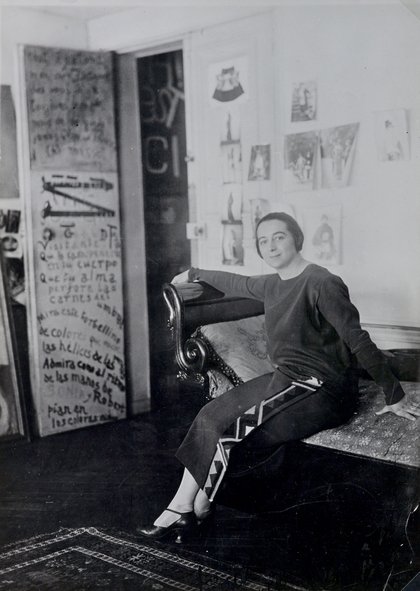 Sonia Delaunay in her studio.


Sonia Delunay · Quilt cover · 1911
In 1913-14, the clothing and household objects created by Sonia Delunay were assemblages of fabrics in various colours and materials, sewn in traditional slavic fashion, which sit comfortably in the context of the birth of pictorial abstraction. While the artist invented the labels Ateliers Simultané and dreamed of opening a boutique, her creations were spontaneous and craft-based, reserved for her immediate entourage. Her appearances at Parisian balls and private views in colorful costumes testify to the role she assigned to fashion: that of revealing the new visual language of abstract painting to the masses, and of spreading the contrasts of Simultanism throughout life.

[…]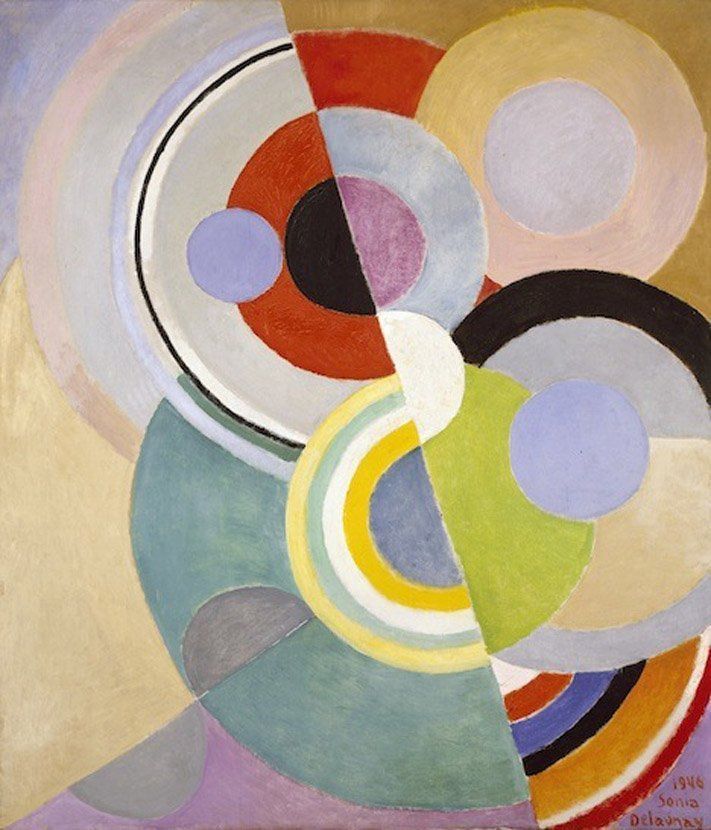 Sonia Delunay · Rythme Colour · 1946




She envisaged the opening of: "centres of creation, research laboratories, taking charge of the practical development of clothes, constantly evolving, in parallel with everyday needs. Research into the materials used, along with simplification of the aesthetics, will become more and more important […]. The price of these perfected products will represent the value of pursuing this mission. They will be sold to people in industry who will investigate how to reduce the cost price through industrial means and will set about increasing sales. In this way, fashion will become democratic, and this democratisation can only be welcome, as it will raise general standards. It will also lead to the elimination of that plague that afflicts fashion today: the copy."





Sonia talked down the importance of the industrial imperative by admitting that she wished "machines would stop holding such an attraction for men and women", and advocated the "everything by hand" approach.

[…]




Sonia always insisted that there should be no discrimination between the so called "major" arts and those that were considered "minor", between painting and the applied arts. While the boutique model she developed between 1918 and 1930 favoured a meeting between art and commerce, and thus its distribution to the masses, the artist […] refuted the idea of vulgarisation. Even when it was a matter of substituting a beautiful object with the idea of handsome and useful art, she conceived and designed each of her creations as a one-off piece: every item of merchandise was a work of art, and every work of art was an item of merchandise.

[…]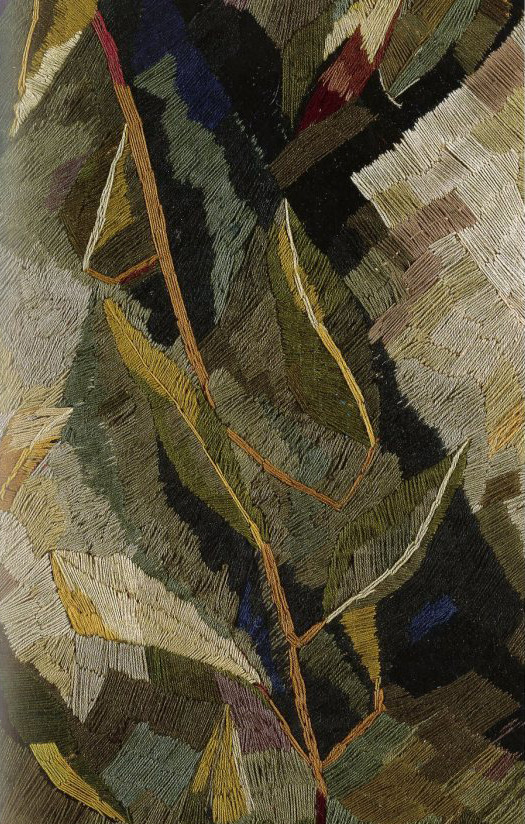 Sonia Delunay · Foliage Embroidery · 1909
Textiles designed by Sonia Delaunay for Metz&Co.


Drawing for a flowery-printed textile, Sonia Delaunay.



With the complexity and richness that characterise her work, Sonia Delunay navigated the century of technical reproducibility, torn between nostalgia for the past, a concern for the democratisation of art and a desire to protect the myth of the aura.





[ Excerpts from Cécile Godefroy "The Métier Of Simultanism". ]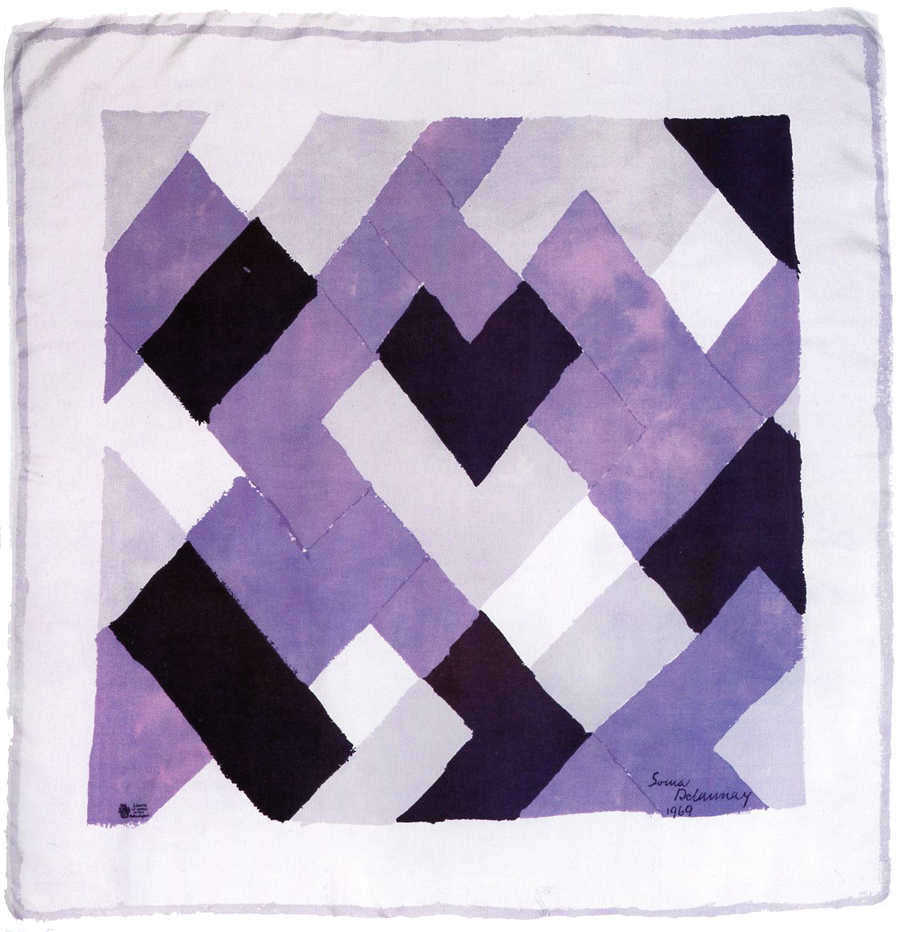 Silk square, designed by Sonia Delaunay.


[ TAKE ME BACK ]

[ HOME ]