·
[ Welcome to Azar Studio ]
·

We are artisans and designers.
We design and produce our pieces ourselves in our studio in Barcelona.
·
Each one of our products is handcrafted in genuine leather, employing artisanal techniques. We choose the rhythm of slow movements to create unique pieces, conveying the love they are made of.
·
We believe that conscious consumption starts with conscious production. That is why we only keep low stocks on here, while welcoming custom-orders

·


·
OUR BELIEF
·



·
We descend from endless migrations of ideas and material culture
·

This is a tacit culture transiting the world in the hands and longings of the ones that preceded us, since the dawn of civilization.

Material culture as a way to generate beauty through manual work. The humble repetition of an act, performed uncountable times by a skilled artisan.

Beauty is sometimes hard to perceive in today's world made of fleeting images and trends turmoil. And it is especially hard to value if the process needed to create it rests concealed and unknown. How many trips, stories, learnings and losses lie in every created object, in its idea and in its concretion?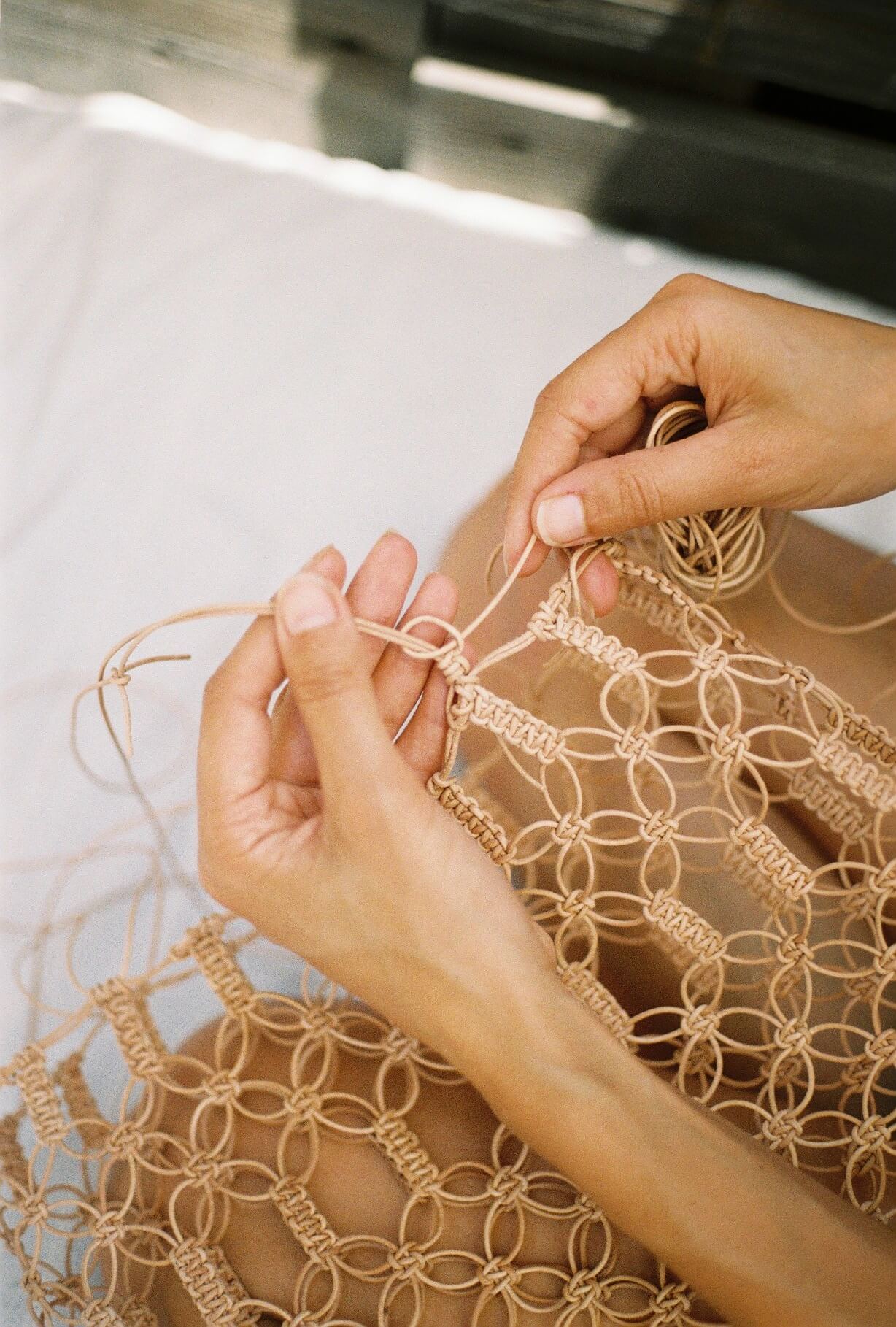 Azar Studio rises as a creative act and as a need of reflection at the same time.


·
We create from the honesty of acknowledging who we are and what is the world we want
·


Our products are handcrafted in small quantities in our studio in Barcelona, with noble and timeless materials. We respect each piece's gestation time and follow no season imposition. We make sure every new creation gets ripe through the techniques we know and through the constant learning of new ones.

We love our work and we believe that everyone on earth has the right to earn a living through love in what they do. In coherence with one's personal beliefs and ethics.
This is why our prices include love, while excluding invisible margins and intermediaries.


·
We aim to change your buying habits, by a change in the way we create and produce
·

By sharing our thoughts, we hope to widen material consciousness and spread new ideas, that will end up creating new migrations and more beauty.

That is what we are looking for, in depth.

More beauty.
In humble acts and everyday.